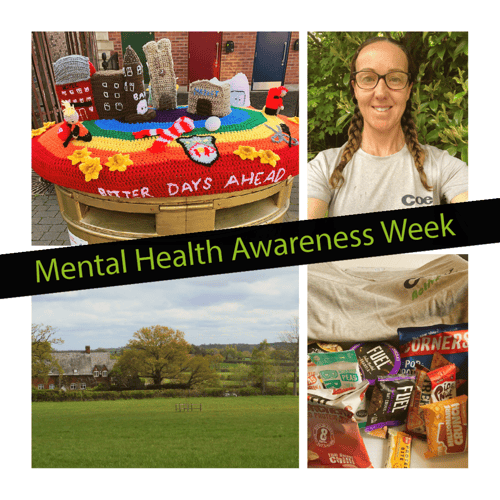 The Coeo team have been getting outside and improving their fitness and wellbeing for Mental Health Awareness Week.
Active-21
At the start of January Coeo launched the Active-21 Challenge in order to get people more active whilst working from home. This could be completed however the individual wished - running, walking, cycling or rowing. Since then, we have travelled a combined total of 7,889 miles - almost as far as flying from London to Chicago and back.
We smashed our first goal of travelling a virtual route around our customers, with a monthly target of 660 miles each month (as well as personal targets set by individuals).
"The Active-21 program introduced into the business has had an amazing effect on my health and wellbeing. Being able to incorporate fresh air and exercise into my working day helps me feel refreshed for work and keeps that stress away. Also the WhatsApp group is amazing for providing encouragement to us all sharing our exercise achievements on good and bad days, and sharing photos," said Victoria Holt, Enterprise Data Architect at Coeo.
Each month our personal and company goals increased so much that, during April and May, we decided to complete a virtual Tour De France route, made up of 21 grueling stages (with a yellow jersey winner at each one). We wanted to create a fun goal that would include enough miles to challenge the team!
Paula McDevitt, Data Platform Specialist, said: "When I first started Active-21 just over 2 months ago, I was setting myself a weekly target of approximately 15 miles. I really enjoy getting outside and taking a break from my desk during the day, so I push myself to try each week to beat my miles from the previous week. I am now walking approximately 35 miles per week and have lost almost 18lb of the extra weight that crept up on me during the lockdowns of 2020. Getting outside in the fresh air has also been great for my mental wellbeing and I have found that I have been sleeping better since starting Active-21.
"Even though we are all working remotely at present, Active-21 has given us all the opportunity to work together as a team to motivate each other to achieve our collective goal."
To celebrate the success of the scheme, Coeo sent everyone in the business a wellbeing box containing an Active-21 t-shirt and healthy treats ahead of Mental Health Awareness Week.
Now that Covid restrictions are lifting, we will soon be embarking on a team challenge, incorporating a physical training programme.
Getting Out for Mental Health
As the theme of this year's Mental Health Awareness Week is Nature, the Coeo team have been getting outside in the fresh air.
People from across the business took part in a scavenger hunt challenge, in which they had to spot and photograph objects ranging from a postbox through to a spectacular view.
More information
Here are some useful links for improving your physical wellbeing and setting exercise goals: