Coeo's Dedicated Support clients now benefit from our Configuration Optimisation as a Service (COaaS) as standard on all instances currently under support. This will ensure that their mission-critical platforms are even more highly optimised, performant and secure.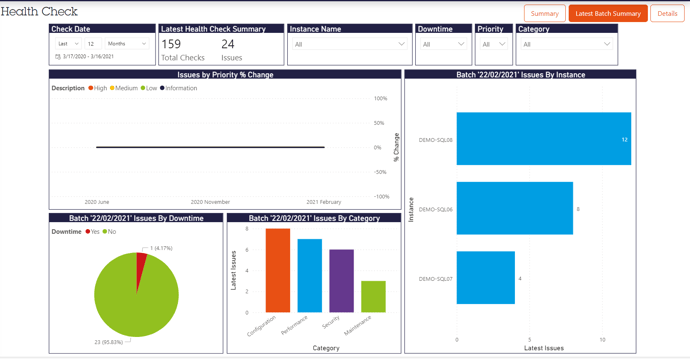 The service will run regularly scheduled best-practice healthchecks on SQL Server platforms; analysing environments to ensure optimal configuration, maintenance, performance and security settings are applied.
Users will be able to view the results in the My Coeo Portal, which displays any changes needed in terms of urgency, importance and service impact. Recommendations will also be discussed with our experts at each Service Review, allowing our customers to drill down into the details with our team.
The Dedicated Support service includes unlimited remediation, so if we discover any configuration drift from best practice we will discuss this with you and then put things right.
Dedicated Support clients can also opt to include an unlimited number of unsupported SQL Server instances - on a monthly, quarterly or annual basis - for a fixed fee. This allows them to ensure that best-practice configuration is carried out across the entire estate. Clients subscribing to COaaS for unsupported instances will be able to take advantage of our remediation services and zero onboarding fee by including those instances in Dedicated Support.
We are currently in the process of rolling this new service out to all Dedicated Support customers. If you would like more information, please contact myself or your Lead Data Platform Engineer.