Coeo's Dedicated Support clients can now benefit from our Disk Space Forecasting report via the My Coeo Portal to review their storage needs for all instances currently under support.
The forecasting model leverages a variety of machine learning algorithms to give our best predictions on future disk space usage along with a summary of when we expect these drives to fill. This gives customers the ability to self-serve and review their storage needs in addition to our standard storage and database monitoring.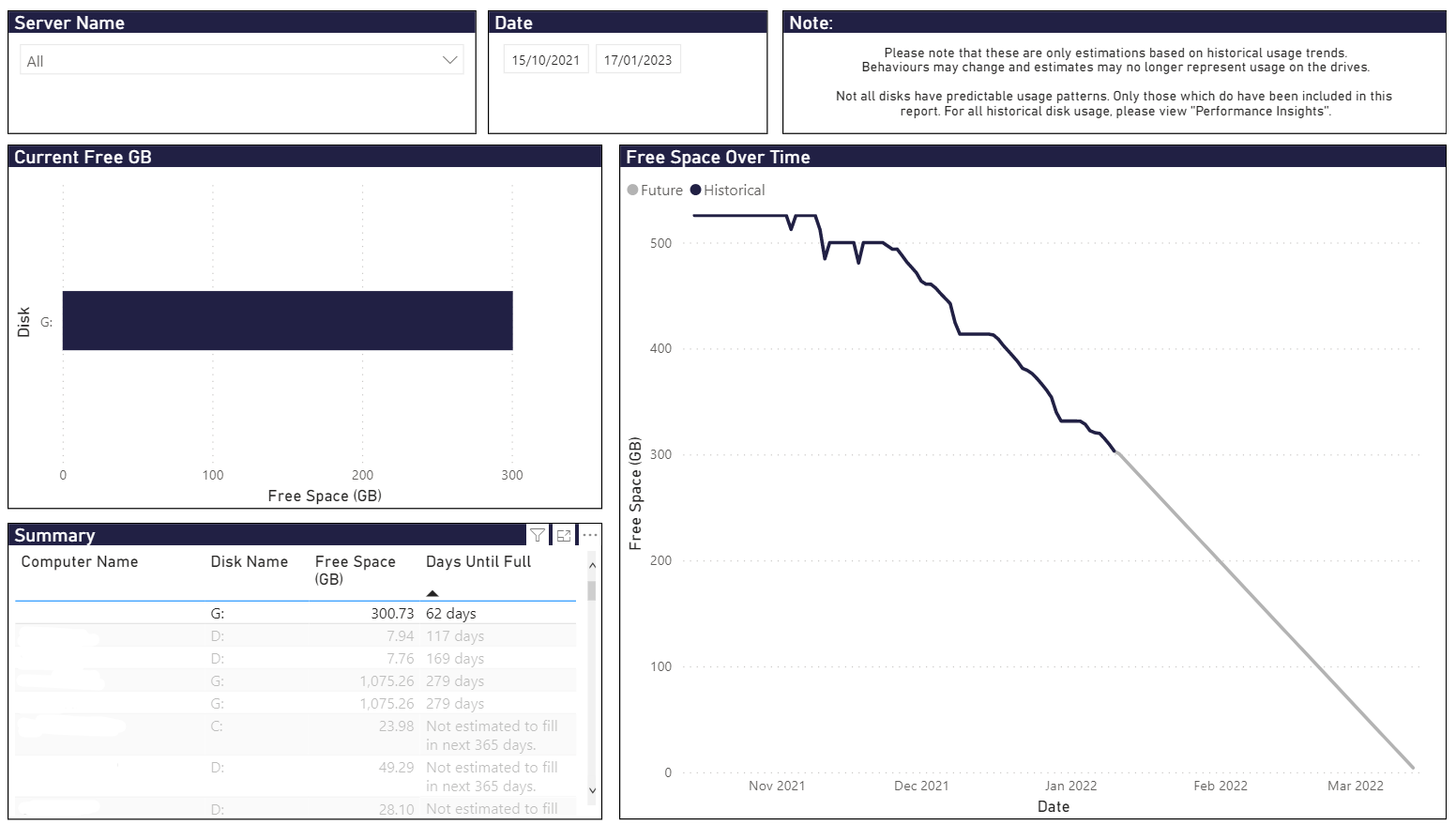 This new feature acts to enhance the other performance metrics and summaries that are already accessible to users in our portal.
If you would like more information, please reach out to coeo at info@coeo.com or your Lead Data Platform Engineer.