At the end of February Coeo's Finance Chief Data Officers' Network met at the Gherkin in London for their quarterly roundtable meeting, based on the findings of our insurance whitepaper.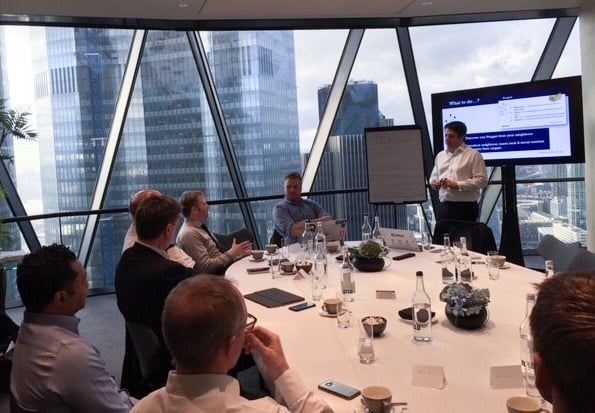 Innovation and change within in a fast-moving industry were key themes within the afternoon's discussion.
The group talked about the challenges around innovation, for example situations where departments can't put energy into change without showing value, but can't show value without energy. Many members felt that a small project is often needed to prove value.
They also looked at the technique of using champions to promote change within their departments and one member said that they had found this successful when promoting the use of Power BI within their organisation.
Comparisons were drawn between start-ups and bigger organisations and it was agreed that there is a big focus around innovation in start-ups, but not so much in older, bigger companies. However, some large companies now have labs with teams that innovate and then integrate changes into the rest of the business. Others choose to do joint ventures with start-ups or buy out smaller, specialist companies to take advantage of their new technology.
The Chief Data Officers' Network is an exclusive group aimed at individuals working with data at a high level within the finance industry. The next meeting will take place during May.