In recognition of black history month, we will be taking our own journey through history. We have picked 8 people out, starting in the mid 1800's and going all the way up to the current day. Most of these people will come from a STEM base, however, there will also be some time given to notable figures within the civil rights movements.
Black history month is an important event to recognise the contributions and achievements of people of colour, achievements that have sometimes been overlooked or not given the attention they deserve. For us it is about raising awareness and celebrating diversity within Coeo and the wider community.
A brief introduction to: Lewis Latimer
(1848-1928)
To kick this off we are starting with Lewis Latimer.
At the flick of a switch, you can light up a room. Nowadays you'll find lightbulbs everywhere and not give it a second thought. Latimer played an important role in improving their design.
After a brief stint in the US Navy, Latimer took up a job in a patent office. Starting off as an office boy, he worked his way up to draftsman, picking up skills and an aptitude in mechanical drawing along the way. From here he became a patent lawyer helping other notable inventors of his day such as Alexander Graham Bell and Hiram Maxim. From there he went on to work for 'Edison General Electric'.
As well as being an expert on patent law, Latimer was also an accomplished inventor in his own right. As alluded to in the first paragraph, Latimer played a key part in the improvement of Edison's lightbulbs. He developed an improved carbon filament which increased the lifetime of a bulb as well as its reliability, making it more suitable for use around the home. A real story of persistence and positivity, as it took Edison and Latimer around 10,000 attempts to perfect the incandescent light bulb.
Aside from this, some of his other inventions included a forerunner of the air conditioner and an early toilet system for railway cars. Alongside his patents and inventions, he also published the first book on electrical lighting.
A brief introduction to: Granville T woods
(1856-1910)
The next person we will discuss is Granville T Woods.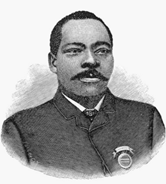 Woods was a serial inventor at around the same time as Latimer was operating.
He was born in Ohio and went through various jobs from a young age to help support his family. Covering work such as a fireman, factory worker and engineer. He also spent a couple of years in college-level training doing electrical and mechanical engineering.
In circa 1880 he founded his own business as an engineer and inventor. Most of his work was concentrated around trains and trams. It was in 1887 that his most notable invention was created – the induction telegraph. This was a mechanism for communicating voice messages over telegraph wires, it was designed for getting speedy communications out to train drivers to help reduce accidents. The patent was bought by Alexander Graham Bell, the inventor of the telephone, who used it to improve his own designs.
During his lifetime Woods racked up over 50 patents, but often had trouble getting recognition with other inventors taking him to court, claiming that they were responsible for the inventions. Each time he was able to successfully defend himself in court and prove that the inventions were his own.
A brief introduction to: Martin Luther King Jr
(1929- 1968)
One of the notable figures within the civil rights movements was Martin Luther King and he will be the next stop on our journey.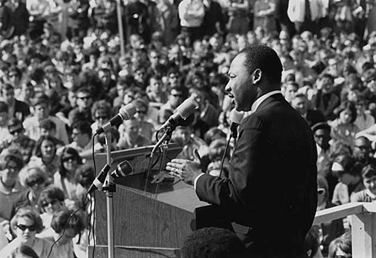 It's impossible to do a series on inspirational people without including Martin Luther King Jr. A key figure and spokesman in the American civil rights movement, looking to bring change through nonviolent activism.
King was born in Georgia where he grew up before he went off to attend university and seminary school to train to become a pastor. Throughout his time in education, he had begun getting involved in activism and in around 1955, he accepted the offer to lead the Montgomery bus strikes and boycott, which were sparked by the actions of Rosa Parks. This drew attention to him as a key spokesperson in the national media.
Following this, alongside other activists, he set up the Southern Christian Leadership Conference (SCLC) in 1957. King become president of the organisation, which aimed to use the church network to organise nonviolent protests as part of the civil rights movement. His peaceful methods contrasted with Malcom X the other most notable civil rights activist of this period.
King continued to be heavily involved in the civil rights movement and was awarded with the Nobel Peace Prize in 1965.
In April 1968, he was sadly assassinated in Tennessee, where he was visiting to take part in a protest march.
During the 11 years that he was president of the SCLC, King gave thousands of speeches, participated in and led marches for voting rights, racial equality, labour rights and other basic civil rights. He also wrote multiple books. In 1963, he led the march on Washington, where he delivered his famous 'I have a dream speech'.
King had a massive impact on the civil rights movement and has left a legacy of inspiration for generations to come.
A brief introduction to: Mary Jackson (1921-2005), Katherine Johnson (1918-2020) and Dorothy Vaughan (1910-2008)
We now move back towards STEM and 3 inspirational women who each had a big impact within NASA: Mary Jackson, Katherine Johnson and Dorothy Vaughan.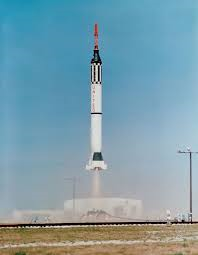 Recently popularised in the successful Hollywood movie 'Hidden Figures' which went on to gross $236.2 million. Jackson, Johnson and Vaughan were all influential figures within NASA. They all started off as human computers, working as part of a larger team, crunching all the numbers, and working on the equations needed in preparation for space travel and aeronautical flight. When they joined it was still NACA, which evolved into the NASA that we know today.
This was all at a time where women of colour were not offered equality within the workspace and segregated off to a separate wing of the institution. As well as contributing heavily with their work, they also contributed massively to changes in the workplace to improve the racial and gender equality within NASA.
Jackson joined the computing section in 1951 under Vaughan who was a supervisor at that time. In 1958 she became NASA's first black female engineer, authoring many different reports and papers.
She played an important role in a lot of research and developments. She also had an equally important role in promoting and creating opportunities for women within NASA and after 30 years she took a step down from being an engineer to focus on generating opportunities for woman and minorities within the organisation.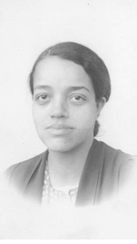 Vaughan joined in 1943 in a temporary position to help with the war effort, however stayed on as a permanent employee, to become the first black NASA supervisor in 1949, making sure that her employees were rewarded on merit. She was an expert Fortran programmer and headed the group with deciding which computers should be assigned to which projects as well as getting actively involved in particularly complicated assignments herself.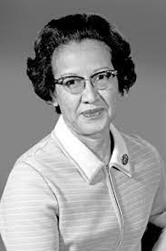 Johnson joined in 1953. She played a key part in performing the trajectory analysis for the Mercury missions in 1961, so much so that she was requested to do the same for the 1962 missions. Aside from this she contributed to work on the space shuttle and the Earth Resources Technology Satellite (ERTS).
Combined they all made significant impact on the first flights into space as well as other missions, while creating lasting legacies of increased diversity within NASA.
(1918-2013)
Another instrumental figure in the fight for equality was Nelson Mandela and we will introduce you to him next.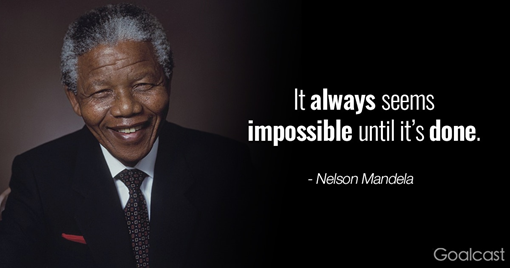 Mandela was born in a small village in South Africa and became the first member of his family to attend school. When he was 12, his dad passed away and he became a ward of Jongintaba Dalinindyebo, the acting king of the Thembu people. Mandela went on to study at the University of Fort Hare but returned home after being kicked out for his part in a student protest. The regent was furious and threatened to marry Mandela off if he didn't return to complete his studies. With this on the cards, Mandela ran off to Johannesburg.
He worked a number of jobs in Johannesburg and soon become involved in the anti-apartheid movement. As part of the ANC and ANCYL he helped direct peaceful, boycotts, strikes, protests.
In 1956 Mandela was arrested as part of 'The treason trial' in which numerous people across the country were rounded up and accused of treason. He was eventually acquitted in 1961. Following this Mandela travelled abroad to raise awareness of the struggles within South Africa, discussing the chances of it turning to violence if change wasn't enacted.
After returning to South Africa to continue his direct involvement in the movement, he was again arrested in 1962. This led to his longest stint of incarceration. He was originally handed a sentence of 5 years, but this was extended in 1964, when he was found guilty of sabotage and sentenced to life imprisonment. He spent the next 18 years on Robben Island.
He was finally released from prison in 1990 after considerable pressure from outside nations. In 1991 he became the ANC president and continued his involvement in bringing change to South Africa.
Finally in 1994, his dream of a free election was realised and he was elected as the president of South Africa. From here he continued to build his legacy, bringing together two parts of a country that had long been divided and fractured. He passed away in 2013, but his is a story that will live on forever more as will the positive change that he brought through his actions.
A brief introduction to: Marian R Croak
(1955-present)
Returning to technology, let me introduce to you Marian Croak.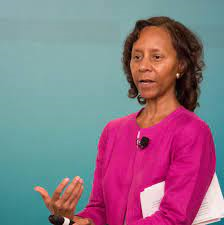 Can you hear me? Are my headphones working? – They definitely wouldn't be without Croaks contribution to voice over IP (VoIP), allowing communications directly over IP networks, including the internet.
Croak was born in Pennsylvania in 1955, however only a small amount is known about her early life. She attended the University of California and Princeton University, graduating with a PhD in Qualitative Analysis and Social Psychology in 1982.
From there she went on to immediately join AT&T at Bell Labs, where she held various positions, climbing up the Senior Vice President of Applications & Services, with over 2,000 engineers under her supervision.
She was also responsible for a lot of development in technology, with more than 200 patents to her name. She is credited as the creator of Voice over IP (VoIP) – which is particularly important in this day and age with the number of people on teams/zoom calls, who all need to be able to transmit sound over the internet! She has over 100 patents associated with this. It's not her only achievement in the communications arena, she is also responsible for enabling the ability to provide text-based donations to charity!
Croak is now a vice president of engineering at Google.
She has been inducted into the Women in Technology International's Hall of Fame, as well as recently being inducted into the National Inventors Hall of Fame.
A brief Introduction to: Kunle Olukotun
Getting ever closer to the current day, let me introduce you to Kunle Olukton.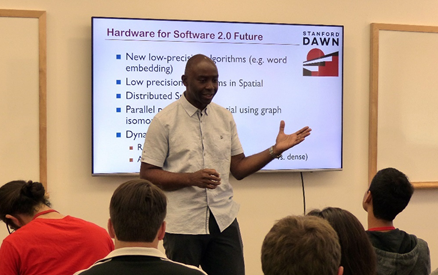 Olukotun was born in London. He completed his university education at Calvin College and the University of Michigan where he earned his PhD in Computer Science and Engineering. He is now a professor at Stanford and director of the Stanford Pervasive Parallelism Lab.
He joined Stanford in 1991 after gaining his PhD. While there he became the leader of the Stanford Hydra chip multiprocessor (CMP) research project and through this, his team developed multiprocessors with support for thread level speculation (TLS). This has earned him the moniker of 'father of the multi-core processor'.
In 2000, he founded Afara Websystems, with the aim of developing high-throughput, low-power multicore processors for server systems. They created the Afara multicore processor, called Niagara. Niagara was purchased by Sun Microsystems in 2002 for around $500m. The Niagara derived processors currently power all Oracle SPARV-based servers.
He has played a big part in the design on multiprocessor and multi-threaded processor design as well as many other things in his career so far.
Olukotun holds 12 U.S. patents. He has also published more than 150 scientific papers and written two textbooks.
A brief introduction to: BLM
(Always)
The final stop brings us to a social movement more than an individual.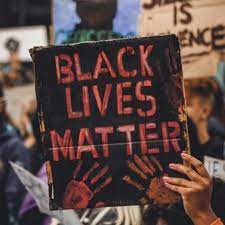 A movement can inspire the world. If a tree falls in a forest, or a speaker speaks to an empty room, does it make a difference? The crowd and audience are of equal importance, every member of society standing up to listen, making the choice to work towards positive change.
It's this message that we're drawn to, to complete our journey through history. After all the inspirational people that we've met, who have all done a tremendous amount to advance and improve the world we live in, it felt right to conclude on the events of the day.
Rather than focus on one person, we're directing this to everyone that has helped make the movement what it is.
The #BlackLivesMatter hashtag and the #BLM slogan is aimed at highlighting racism, discrimination, and inequality. It has been used widely across social media to draw attention and raise awareness of prejudice and systemic racism still ingrained in our society.
The movement has been picked up and supported by many famous faces across the world, from sport stars taking the knee, to actors joining the protests.
It has brought important conversations into the wider public domain as we keep striving for a fairer, diverse, and equal society.
It has captured a lot of headlines both positive and negative and has been misunderstood or misinterpreted from time to time. However, it is important to keep attention on it's fundamental message and the struggles that it is highlighting, so that we can keep working towards a more equal, inclusive and diverse society together. There will always be work to do, but as long as we make sure to listen to the speakers and keep the conversations going, we can keep making progress.
That brings us to the end of our journey together. We hope you have found it interesting and that you may have learnt one or two things from it. We would strongly encourage you to go dig further into the lives of these people and what they've achieved as well as spending time to look at the wider meaning of black history month.