As the HR Manager at Coeo, I see so many missed opportunities for applicants to make a good impression when applying for a job. I have received CVs tailored to a different role; CVs that are not current or have gaps between jobs with no explanation; applicants who have not included a cover letter when asked to do so and basic spelling mistakes! Assuming it is down to inexperience, here are a few tips that may help when applying for a new job.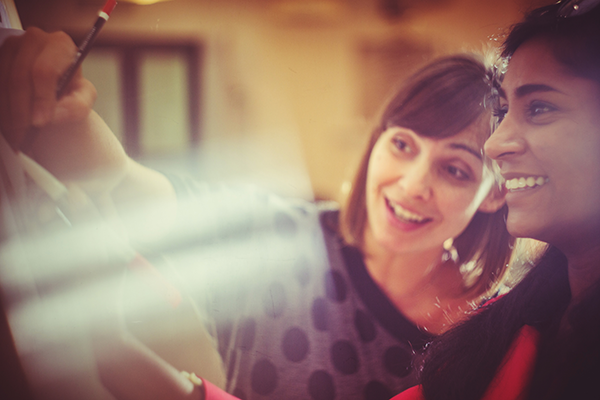 Your CV
One size doesn't usually fit all! Take the time to tailor your CV to the role you are applying for. It shouldn't read like the job description for your current role. Make it more relevant by weaving in examples of what you've done that correspond with the requirements for the role you're applying for. Ensure all sections are up to date and there are no unexplained gaps between jobs. Ask someone else to proof read it.
Cover letter
You may not be able to cover everything in your CV; providing a cover letter is an opportunity for you to differentiate yourself from the other candidates by expanding on a few of your achievements and getting across your personality. Anticipate what the employer may want to know about you to decide if you're likely to fit with the company, the culture and the role. Again, tailor your letter to demonstrate the knowledge, skills and competencies being sought by the employer. I'm always interested in the applicant's story and how they came to be where they are today.
Preparing for interview
Being well prepared will help you get your thoughts in order and make you feel more confident.
Do some research on the company so that you are familiar with who they are and what they do; any awards or recent successes, and why you want to work there.
Check out the location and how long it will take to get there; do a trial run if necessary.
Plan what you are going to wear so that you feel confident and comfortable.
Plan to arrive with a little time to spare in case there are any holdups.
Recall some of your best examples of how you meet the requirements for the role and what you will bring to the company.
Don't be afraid to ask questions. Make a list of some things you would like to know about the role and the company to help you decide if this is place where you can do your best work.
The interview
Interviews will have a structure to measure how well you meet the competencies for the role. Past performance is an indicator of future performance, so ensure you know what the organisation is looking for and prepare examples of how you have demonstrated this.
Questions will be designed to get to know you as a person as well as giving you the opportunity to demonstrate your knowledge, skills and experience for the role. Don't think of it as an exam requiring perfect answers; talk from the heart, but prepare well. You'll be talking about yourself so relax, no one will know more about that than you!
Interviews usually last around 45-60 minutes, so time is limited and there's a lot to cover. Demonstrate your communication and time management skills by listening carefully to the questions and being concise in your answers. Don't be afraid to ask for a question to be repeated or ask for clarification if you're not quite sure what they're asking for. Above all, be yourself!
Good luck!