Lisa Nicholas will work to strengthen strategic partnerships with key technology organisations.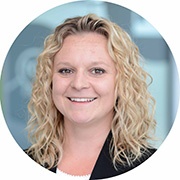 Coeo have announced that Lisa Nicholas has been appointed as the organisation's new Alliance Manager.
The new role will see her work to strengthen existing partnerships, including the company's key position as a Microsoft Gold Partner, and secure new opportunities to work alongside other technology organisations.
Lisa currently works as an Account Manager in Coeo's Sales team and has previously worked as an embedded Microsoft Cloud Resource for a major technology company in the USA.
She said:
"During my time at Coeo I have worked alongside Account Managers at a range of partner organisations. These relationships provide their customers with expert advice and enable them to take the next steps in their data journey. I'm looking forward to discovering new ways of working together and providing additional benefits to our clients."
James Boother, Sales and Marketing Director said:
"Coeo's relationship with our partners is key to our business and the creation of the new Alliance Manager role reflects this. I look forward to working alongside Lisa to develop our existing relationships and expand our partner network further."
Coeo are trusted analytics and data management experts, delivering technology strategy and support for businesses who need to get the most from their data. The company is a Microsoft Partner and has been awarded Gold Competencies in Application Development, Cloud Platform, Data Analytics, Data Platform and Datacenter.