The Database Administrator (DBA) is often the organisation's main source of technical database operational knowledge and they are difficult to obtain and retain.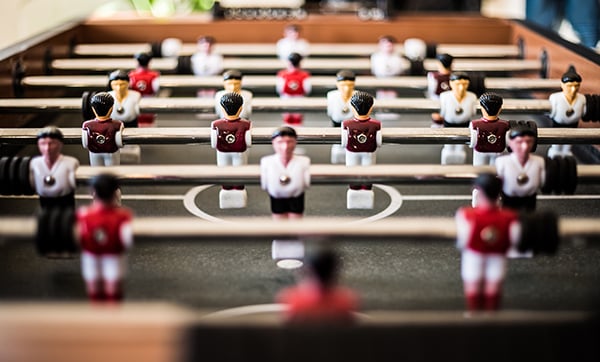 Their primary responsibility has always been the back-up and recovery of data, however the role can also involve:
Database management
Reactive fixes
Patching
Securing organisational data
Performance tuning
Capacity planning
Data movement
Database modelling and design
The role of the DBA has changed over recent years. In today's data-rich landscape, individuals are finding themselves responsible for more instances than ever before. According to Redgate's 'The 2019 State of Database DevOps' report, 15% of companies have 101-500 servers and 14% have over 500. Other online publications have noted that there has also been an increase in DBAs managing cloud-based databases, such as those on Azure. This is causing DBAs to feel increasingly overloaded, which can affect job retention.
Database skills in high demand
Database administration has always been a high value skillset in a lot of demand. However, we have seen that it is becoming increasingly difficult for our customers to find candidates who want to become database administrators or remain in that role. A glance at any job site will give a clear indication of the current demand for candidates.
Furthermore, the pool of DBAs available is shrinking. One industry survey found that two-fifths of database professionals plan to leave the field within the next decade. We are looking at a situation in which the number of DBAs is shrinking as more and more companies are looking to acquire a resource.
What's the risk of not having data platform expertise in your business?
The biggest concern is loss of data, however a more likely result of not having in-depth expertise is effective troubleshooting of performance issues, and this can still have a large impact. For example, retailers relying on their website to take orders will be unable to do so if that site becomes unresponsive. Not only will they be unable to take those orders, they also lose business to competitors. We have seen spikes in usage on our customers' sites caused by competitor websites being unavailable.
A company also needs enough skilled individuals to offer 24/7 cover. Companies without this run this risk of not managing their environments properly as a result. They need the confidence that if something were to go wrong, they can maintain uptime and recover any data lost. Multinational companies have a particularly great need for 24/7 cover as they need to ensure that customers, partners and staff across the globe can experience the same level of service anytime anywhere.
Find out more
Find out more about database administration challenges and how outsourcing can help businesses to overcome them by downloading our guide to modern outsourcing for data-focused businesses.