As data becomes embedded within business as a core asset, there are a breadth of areas that need to be managed and communicated within the business for successful adoption. Microsoft have written a white paper called Microsoft Azure: The Chief Data Officer (CDO) Seat at the Cloud Table This paper is based on building a foundation of technology governance using Azure Purview.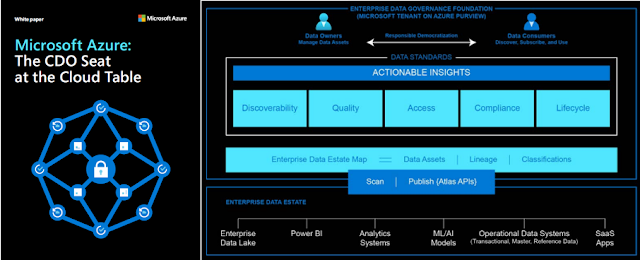 This technological foundation embeds accountability, provisioning data cycle from acquisition, standard security across any data residency or platform, a data catalogue and implementing data governance by design. Data governance by design is the DNA of any modern analytics system for intelligent actionable insight and systems of records.
The whitepaper mentions other related capabilities that need to be included in a data governance program:
Data Discoverability

Data Quality Management

Data Access Management

Data Compliance

Data Lifecycle Management

Data Health Scorecards
Microsoft's data governance approach is set out as:
Set the scope of data governance for your organization

Set enterprise data governance requirements through policies and standards

Set ownership and accountability for data governance

Start with a unified, metadata-driven vision with automation

Iterate, not big bang

Educate and enable change

Monitor and revise
Coeo also recommend that for any successful data adoption program to succeed it needs a Chief Data Officer seat that has a data strategy, however in depth, setting out those core aspirations with a philosophy of pragmatism, adaptability and agility to change. This then helps drive that data culture for learning and sharing. A core success factor is in diversity in people and cross organizational teams to drive innovation.
With the evolving data governance program data value needs to be considered to drive organisational growth and competitiveness. Two other recommendations are to have a few data channels for continuous development. The data governance board, data ethics board and working groups with one including the technological and data support of a data governance tool such as Azure Purview.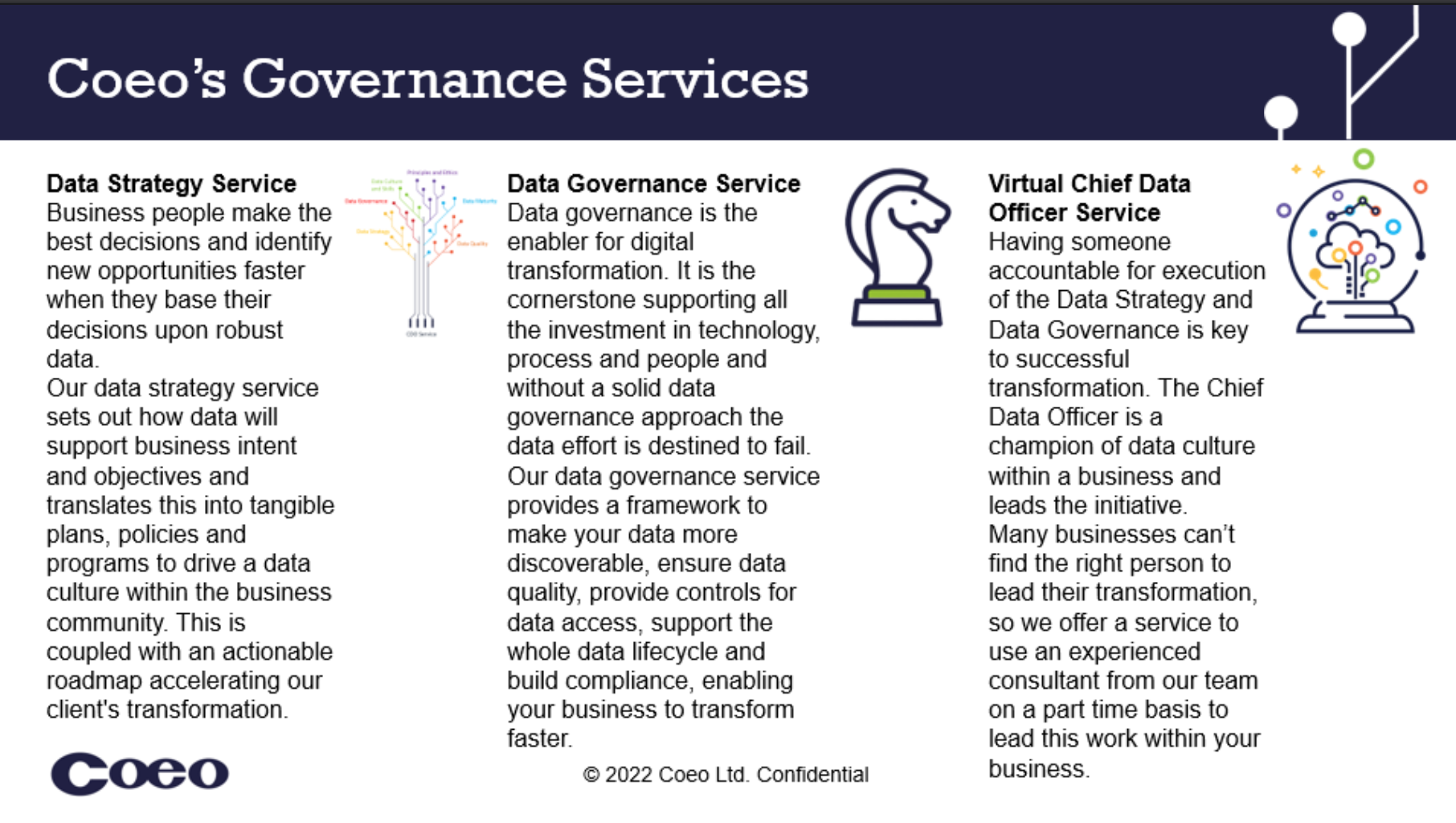 Find out more:
Coeo's Virtual Chief Data Officer
For more information please contact Coeo – info@coeo.com