Due to the on-going COVID-19 pandemic, the way we spend our everyday lives has changed drastically over the last few months. For many of us, sitting an exam is likely to be towards the bottom of the agenda during these periods of social lockdown and isolation. One benefit of this, however, is that a lot of us have more free time than ever, so why not use this time to earn some qualifications?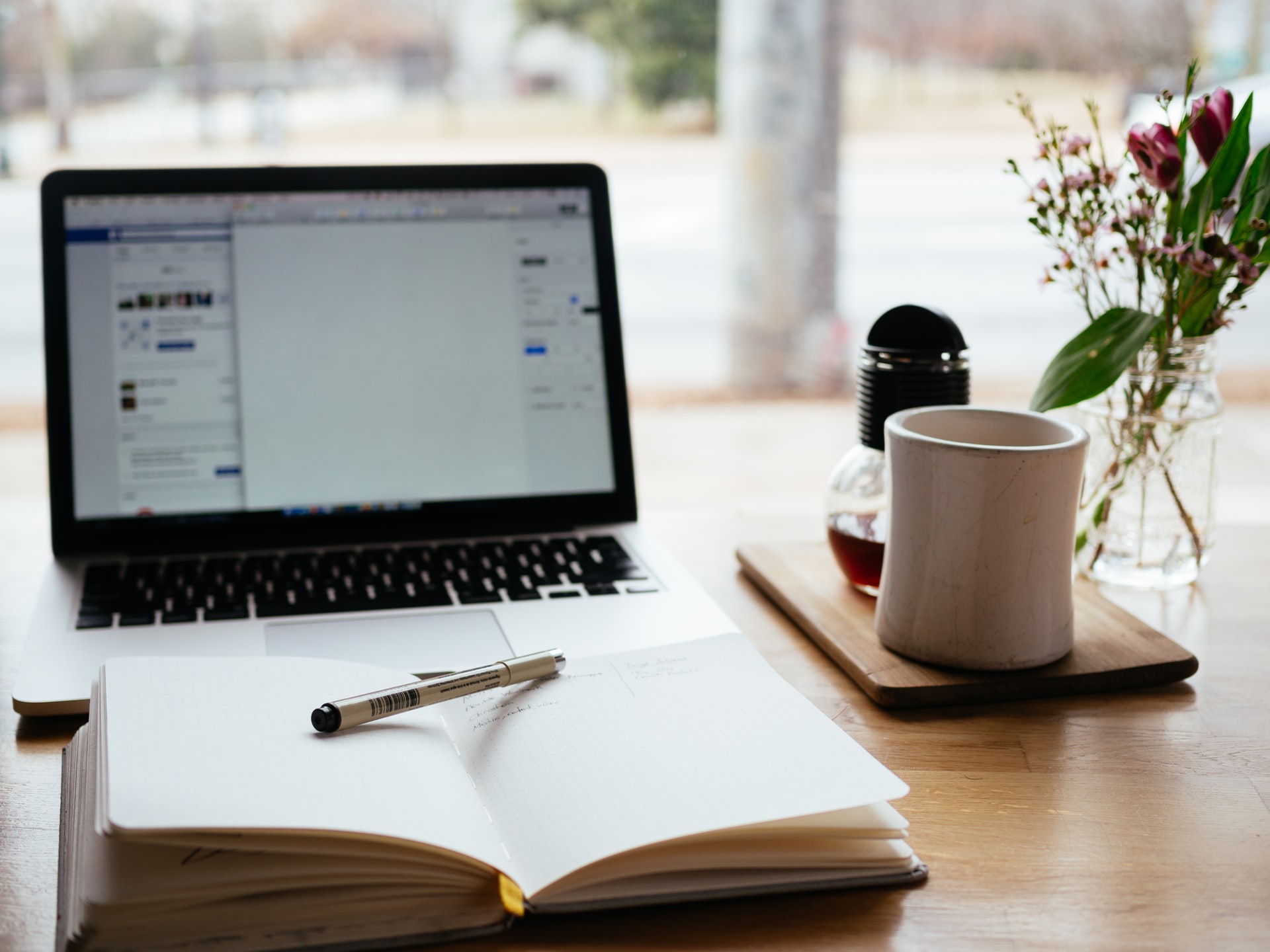 There is only one minor hitch to this plan, exciting as it may be – with Government imposed social distancing rules, many test centres are either closed or are operating at an extremely reduced capacity. However, using proctored exam capabilities provided by PearsonVue, Microsoft exams can be sat from the comfort of your own home!
In the following few paragraphs, I will share my experience with the process, with the hope that you have a better understanding of what to expect leading up to your exam, and any tips for the day itself.
Booking an exam
First things first, we need to navigate to the Microsoft exam we wish to take. The best place to browse the certifications offered by Microsoft can be found here.
If you already know the name of the exam you wish to take, simply search this page using the exam code – in my case, this was AZ-900: Azure Fundamentals. Once you have selected your exam, selecting 'Schedule with Pearson VUE' will direct you to your Microsoft Learning dashboard, where you can sign in with your Microsoft account.
Tip: To ensure that you retain your certifications throughout your career, remember to use your personal Microsoft account when booking your exam.
Once you have entered your personal details into the Certification Profile and have selected 'schedule an exam', you will be prompted with the exam delivery options. If you are wishing to sit a proctored exam, make sure you then select 'at my home or office'.
Before advancing, make sure that you run the system 'pre-check'! This takes about a minute to perform, and will check the stability of your internet speed, along with the microphone and webcam functionality of your PC. You will be listened to and watched by an invigilator during your exam, so it is essential that you pass this test before booking your exam. You will then be prompted to enter your preferred language and to select a date for your exam. Exam sessions begin every 15 minutes, so finding a time that is suitable shouldn't be too difficult. You can then review your exam details and pay.
You have now scheduled your first proctored Microsoft exam!
While you are at it, I'd recommend performing a full system scan, which will perform a similar test to that which was mentioned above. However, this system test will instead use the OnVue exam application that will be used on the day of your actual exam. The link to this application can be found here. Once you have passed this test, you'll be ready to go for the day of the exam!
Setting up your exam workspace
Before you take your test, you'll need to ensure that your exam workspace is clear – this means nothing but your computer, keyboard and mouse. You are also required to only use one monitor during the exam, so any dual monitor set-ups will have to go!
Below is my current home office set-up, which you can clearly see doesn't match these requirements (and is a little too cramped / messy to take an exam):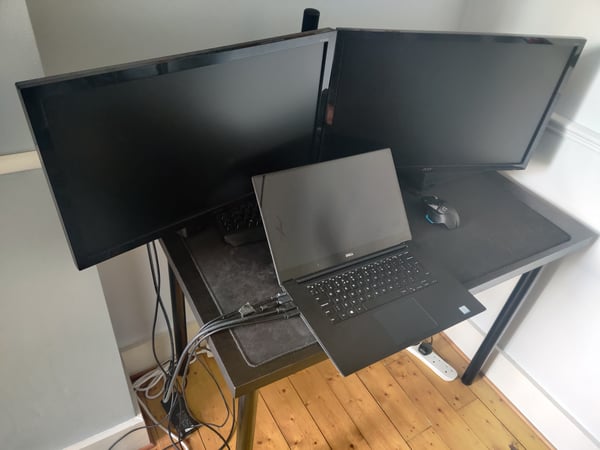 To save time dismantling my entire set-up, I decided to sit the exam in my kitchen. All items other than my laptop and mouse were moved out of arm's reach: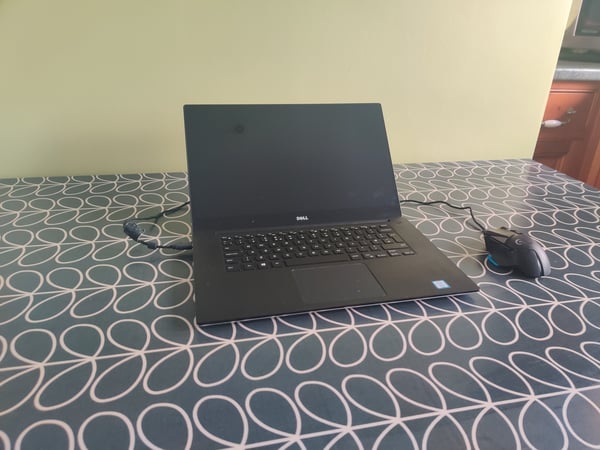 Sitting the exam
Once the test begins, you'll have the allotted time to answer all multiple-choice questions given. Along with the current question, the application will display the following:
Time remaining

Number of remaining questions

Flag for review
Flagging a question for review will allow you to revisit it at the end of the exam. I would recommend using this feature if you get stuck on a question for an extended length of time, to ensure that you have enough time to at least attempt all the questions set.
You are unable to use any physical notes when sitting proctored exams, however the 'whiteboard' feature is available to be used as a digital notepad. This allows you to write text and draw diagrams, so if jotting ideas down during exams is in helpful for you, this is the feature to watch out for.
The whiteboard feature can be accessed within the OnVue exam application using the button seen in the screenshot below:

Tip: Close all other applications completely on your PC while taking the exam. For example, make sure you sign out of Microsoft Teams to ensure you are not disrupted by any unsolicited calls.
Summary
I hope you have found the above information useful and have now gained an insight into the preparation required to take a proctored Microsoft exam. Below are some useful videos / articles that may also be useful to review before the day of your exam. Otherwise, good luck and thank you for reading!
Useful Links