Many of you know about our consultancy work, but did you know that Coeo's Dedicated Support works throughout the year to support a range of customers, all of whom depend on us to keep their environments running at peak performance?
With over 10,000 databases in support by our managed service team, it's vital that we work in the most effective way possible to proactively identify and resolve issues for our customers, especially those whose businesses have a low tolerance for any data interruption. For our gaming and software-as-a-service clients, in particular, even millisecond increases in latency mean unacceptable revenue losses.
Our Head of Dedicated Support, Karl Grambow, recently spoke to our partners SentryOne to discuss how we use their platform to assist us with this complex work: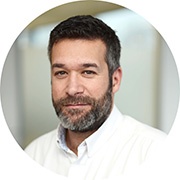 "The gaming industry is a hugely competitive industry. Performance and availability are probably the two biggest factors for any gaming customer. It's not unusual for a gaming customer to measure performance in milliseconds. Having SentryOne is paramount to our ability to identify where performance issues are, schedule customized alerts when there's a big variation in performance, and fix the problem"
To find out more about SentryOne and how we partner with them to provide 24/7 cover for on-premises and Azure hosted data platforms, read our case study with them:
If you'd like to know more about Coeo's Dedicated Support service,
for further information.